Erica Jackman
This month's
Culcita Box
is very happy and colorful . . .
Tula Pink All Stars!
Erica Jackman
shop
as both a
PDF
and a
paper pattern
.
I have been wanting to design a pattern that is specifically for bed size quilts, that is quick to put together, and that looks good (of course). This pattern has instructions for 
Twin (68" x 90") and Queen size (90" x 113") 
quilts.
I am excited to release a new pattern today - this is The Julia Quilt! The pattern is now available in my
Erica Jackman
I have been waiting to make this quilt for a while and I finally got the right fabrics together to make it happen.
Erica Jackman
Happy April! I am excited to share another tutorial with you today.
Erica Jackman
Happy Friday, I have a new pattern for you!
Recently I have been thinking that I would like to make some patterns that have 2 qualities:
1. They are very beginner friendly - this could be your first quilt ever and you would be OK
2. They work well with scraps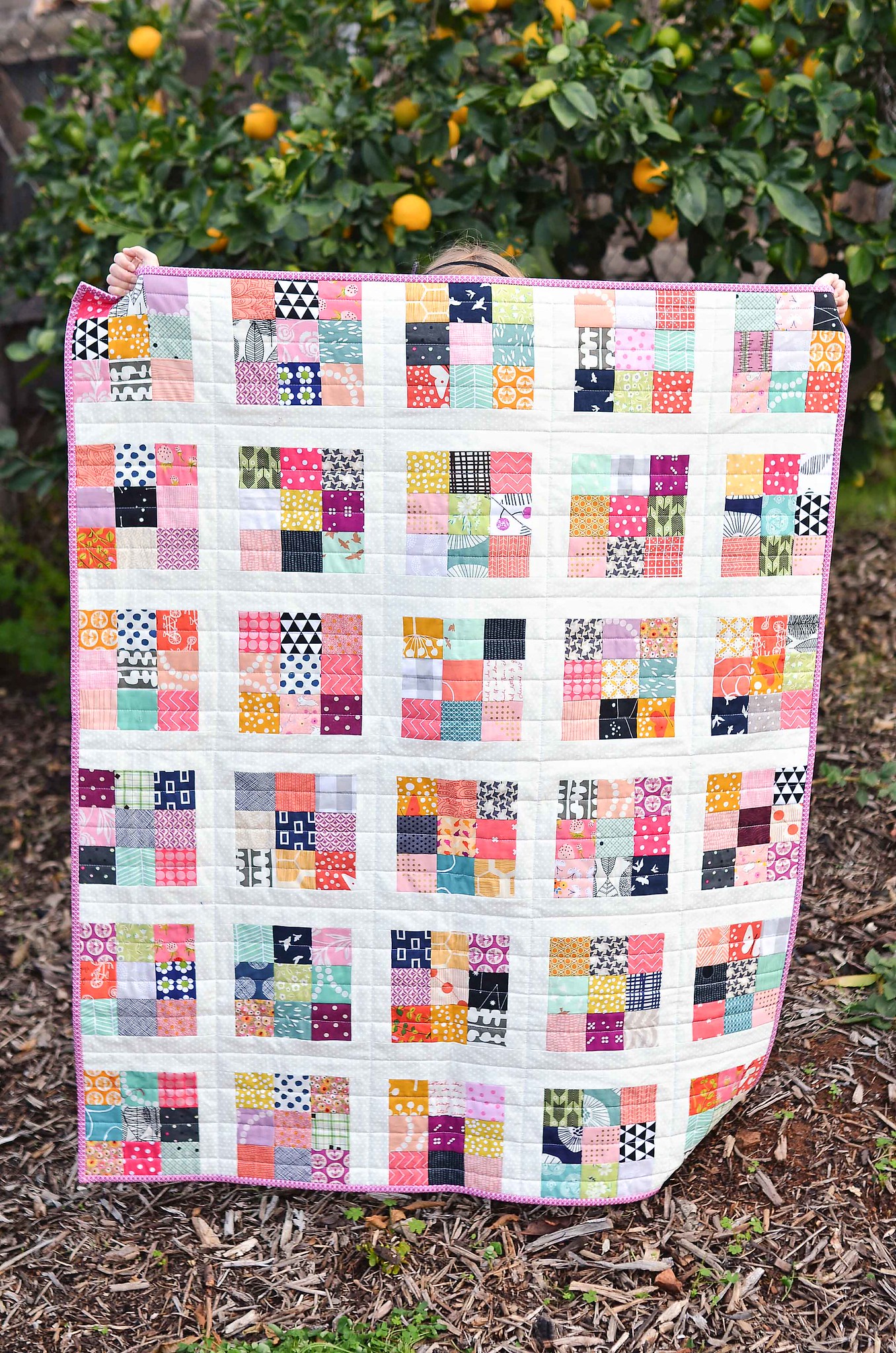 This is the first in a series of Super Simple, Beginner Friendly Patterns and it is called the
Modern Postage Stamp Quilt
. There are detailed instructions, lots of diagrams, and tips throughout the pattern.