Happy Friday, I have a new pattern for you!
Recently I have been thinking that I would like to make some patterns that have 2 qualities:
1. They are very beginner friendly - this could be your first quilt ever and you would be OK
2. They work well with scraps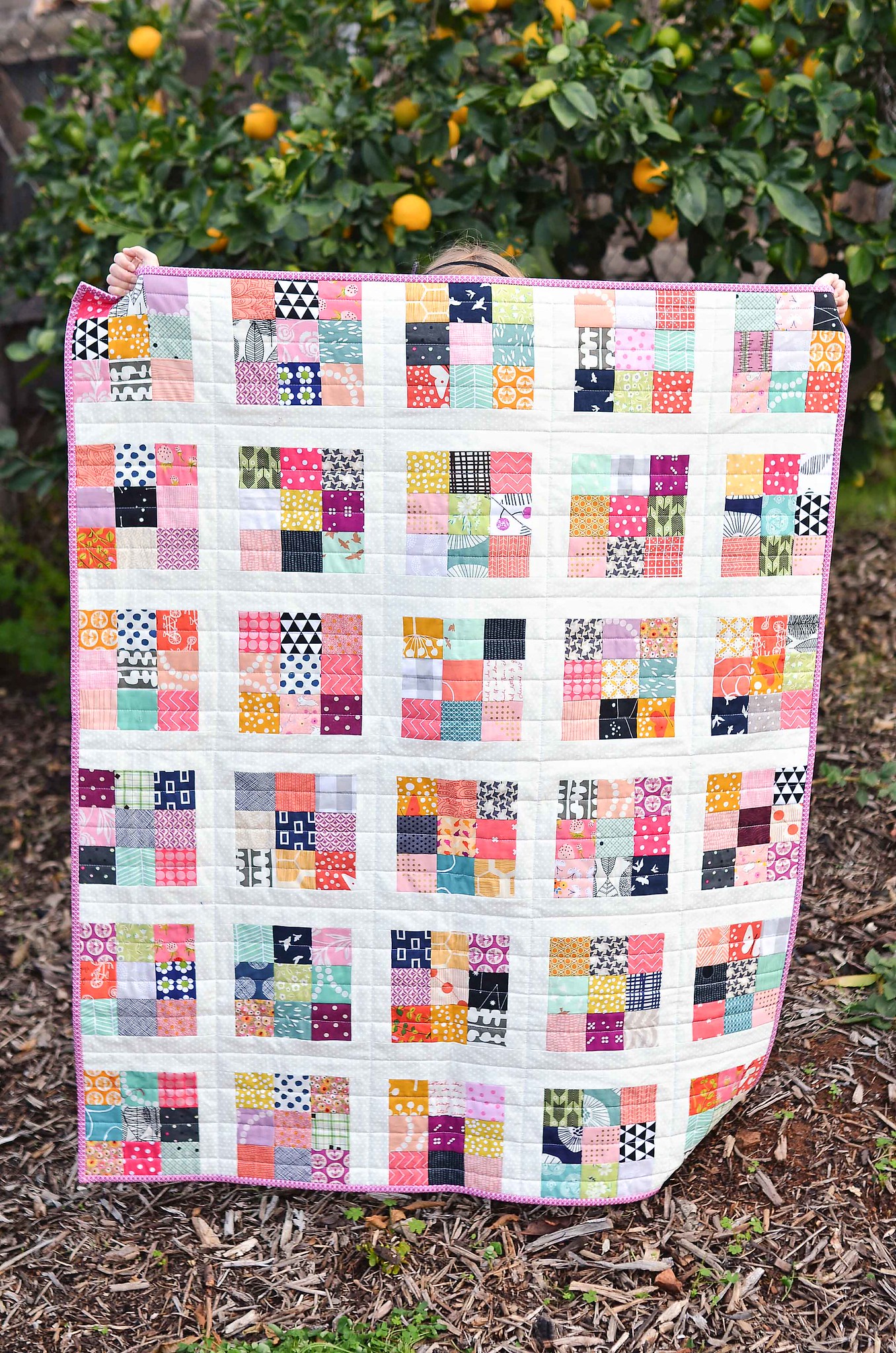 This is the first in a series of Super Simple, Beginner Friendly Patterns and it is called the
Modern Postage Stamp Quilt
. There are detailed instructions, lots of diagrams, and tips throughout the pattern.
4